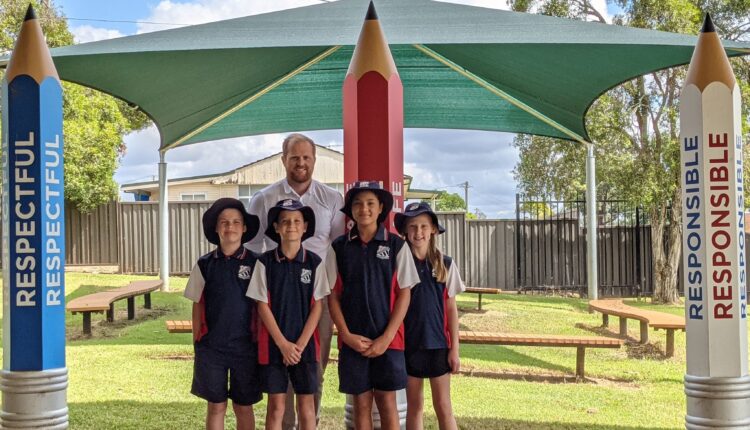 New Principal for Luddenham Public School
Luddenham Public School has a new principal and he's ready to bring the fun back to learning.
Sean Holmes has recently been appointed as Luddenham Public School's new principal. He has a wealth of small school experience and is bringing a deep understanding of differentiated learning to the school.
Mr Holmes and his staff have been looking closely at student data and are targeting areas for growth to ensure each student is given the best opportunity to achieve their potential. Another key focus area for students will be centred on wellbeing, with the school instilling the mantra of 'connect, thrive and succeed'.
Luddenham Public School's staff, led by Mr Holmes, will be creating teaching, and learning environments that enable students to be healthy, happy, engaged, and successful as well as develop a sense of belonging to their school. You will also see Mr Holmes out on the playground each day with the students happily joining in on a game of touch football or soccer and teaching them a few skills along the way.
He will be focusing on community engagement and has sat down with the school captains and staff to plan out some fantastic events for the community to participate in when COVID restrictions have eased. Not one to stay seated in his office, Mr Holmes is in each of the three classrooms every day working with groups of students on developing their academic and social skills. He is always happy to have a chat with parents and has thoroughly enjoyed getting to know the community.
Mr Holmes is looking forward to a big year in 2021 and has hit the ground running.