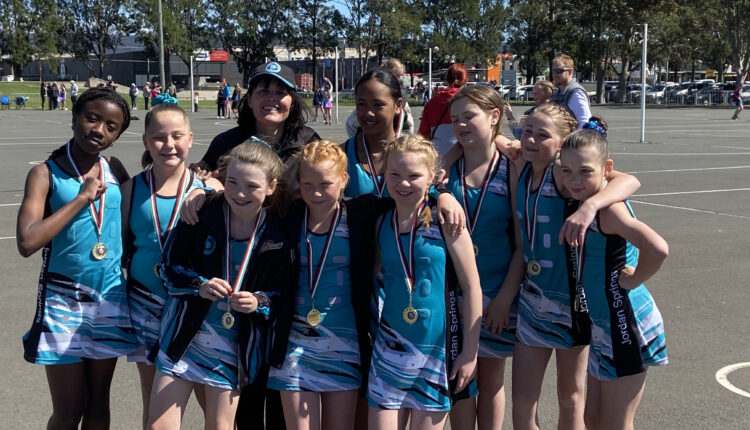 Five Seasons Proud for Jordan Springs Netball Club
The Jordan Springs Netball Club are eagerly preparing for the new season ahead, which will be their fifth in the Penrith District Netball Association (PDNA) Competition. 2021 looks promising for the local club as they continue to go from strength to strength.
Training for the new year begins later this month, with the competition starting on May 1st. There will be 25 teams registering for the teal and whites this season, consisting of 10 Ladies teams and 15 Junior teams with ages ranging from 6 to 17 years.
"Last year was a great year for Jordan Springs Netball Club. Firstly, actually starting and then playing the entire season was a big achievement for the sport locally. We had 5 teams that played in their Grand Finals.
"Our Under 11 Jack Rabbits team won their Grand Final in a nail-biting final quarter, after going through the season undefeated. We also had 3 umpires that were district badged and 1 that received her national badge, which were proud moments for the club" explained Michelle Barnes, President of Jordan Springs Netball Club.
Michelle is hopeful for a positive season ahead and is looking forward to this.
"Heading into our fifth season, I'm looking forward to many things. Seeing the improvement in our players and teams is encouraging. This should see more of our teams make the final series. Building up and nurturing our umpiring and coaching teams is important. Growing our community and club spirit is something I can't wait to see" said Michelle to the Jordan Springs Gazette.
With registrations now closed, the club's teams are full. They are still seeking coaches and qualified umpires as well as sponsors. If you would like to help, you can get in touch with them by email at jsnetball@gmail.com.
To follow the Jordan Springs Netball Club and their season ahead, find them on Facebook.