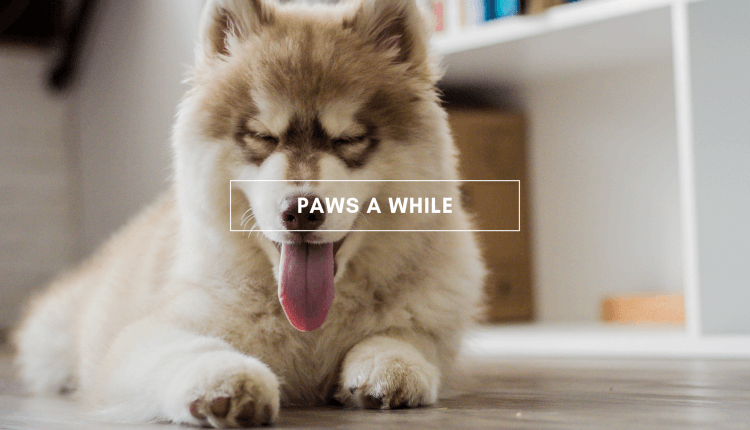 Paws a While
2021 Updates!
New Staff
Lesca – Veterinarian
Lesca is our new graduate veterinarian. She graduated with a Doctor of Veterinary Medicine and also holds qualifications in Bachelor of Animal and Veterinary Bioscience (Honours II) and Masters in Veterinary Studies.
We employed Lesca in April 2020, during her final year of study.
In her work since April, she has already met many of our patients and familiarized herself with our hospital.
Lesca always looks forward to meeting her clients and patients and loves seeing them again. She focuses on ensuring their visit is always one of a high standard and hopes she can be a part of your pet's journey through their whole life.
Tara – Veterinary Nurse
Tara began TAFE placement at Orchard Hills Veterinary Hospital in February 2020 and was lucky enough to be hired in April during the Coronavirus crisis. Tara loves working here as everyone is so passionate about the wellbeing of animals.
Tara has two beautiful Dobermanns (Indie and Kai) as well as two cats (Parker and Smoosh). She enjoys spending time outdoors like going to the beach, camping or spending time on her grandparents farm. She loves how much she gets to learn from all of the nurses and veterinarians here at Orchard Hills Veterinary Hospital.
Samantha – Veterinary Nurse
Samantha joined our team in October 2020 and is currently completing her last semester of the Certificate IV in Veterinary Nursing at Bankstown TAFE.
Samantha has three cats, Missy (7 years old), Luna (4 years old), and Frankie (4 months old).
Samantha has always loved all types of animals and won't hesitate to jump in whether it's a dog, cat, bird, rabbit or reptile.
In her spare time, Samantha likes to read and spend times with friends and family.
Zane – Animal Attendant
Zane joined our team in July 2020 and is currently studying a Bachelor of Science at Western Sydney University. Zane has grown up with pets and loves all animals.
Jacynta – Animal Attendant
Jacynta joined our team in November 2020 and works part time whilst completing high school. Jacynta has many dogs at home.
Baby News!
Rachel – Veterinary Nurse
Congratulations to Rachel and her husband on the birth of a healthy baby boy in Jan 2021.
Rachel will be on maternity leave for the next year looking after her 2 young children.
Jessica – Senior Nurse
Jessica had a baby boy in May 2020 and will be returning to work in 2021 after taking maternity leave.
Melinda – Senior Nurse
Melinda was covering Jessica whilst she was on maternity leave in 2020. Melinda is due to deliver her 2nd child any minute now. We will keep you posted.
For more information check out our Facebook, website www.orchardhillsvet.com.au or call 02 4736 2027.
Article Written + Submitted by: Camille Brandt from Orchard Hills Veterinary Hospital
A: 377 Wentworth Rd, Orchard Hills P: 4736 2027