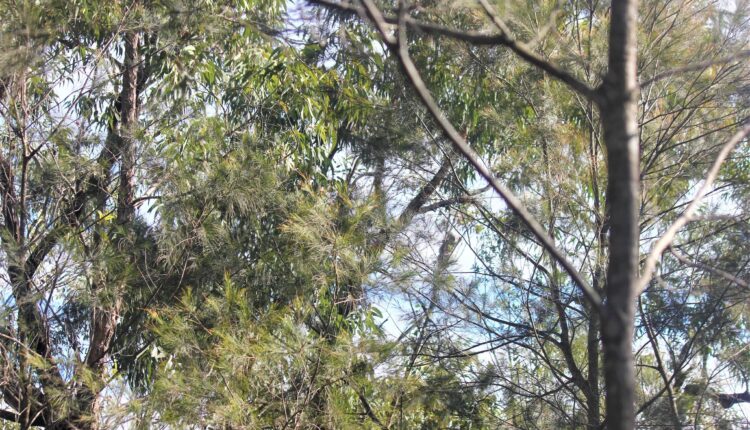 Wally the koala was recently discovered almost 40kms from where he was first found. Science for Wildlife, a not-for-profit in wildlife conservation, has been working with koalas in the Blue Mountains for the last six years to find koala populations and to help conserve them. Wally was initially part of Science for Wildlife's Blue Mountains Koala Project, in the Kurrajong area in early 2018. Last month, he was rescued by a passer-by from the roadside at Mitchell's Pass in Glenbrook, in the Lower Blue Mountains.
An ear tag that Wally was wearing and a photo of him were sent to Science for Wildlife's CEO, Dr Kellie Leigh, to check if she knew him. It was then that Dr Leigh was delighted to discover Wally had been part of their Blue Mountains Koala Project.
Dr Leigh is not sure how Wally ended up in Glenbrook. "He may have made his big move back in 2018, when he was a young male of dispersing age. Or he may have found a patch to call home in the same region and only this year moved off on his big adventure because of the bushfires, a mammoth trek from Kurrajong, his original home" explained Dr Leigh.
Initially, Wally was diagnosed with chlamydia and successfully treated by WIRES carer Morgan Philpot. Morgan then volunteered with Science for Wildlife and tracked Wally in the urban development zone, until he disappeared out of signal range later in 2018. Wally once again went into care with Morgan last month, and before his recent release he was tested for chlamydia and given the all-clear.
Wally was soon released to a safer area in Mount Riverview, only 9kms from where he was rescued, with members of the community already sending in sightings to Science for Wildlife. He has been placed in another important study with Science for Wildlife to monitor how koalas fare being back in the wild when they have been in care and rehabilitated.
Wally will be a control animal, an animal that was not treated while in care, in Science for Wildlife's joint program with NSW National Park's and Wildlife Service. The team at Science for Wildlife will track Wally regularly to check up on him and to find out 'Where's Wally'.
To learn more about the program, go to www.scienceforwildlife.org or to report a koala sighting send an email to info@scienceforwildlife.org.