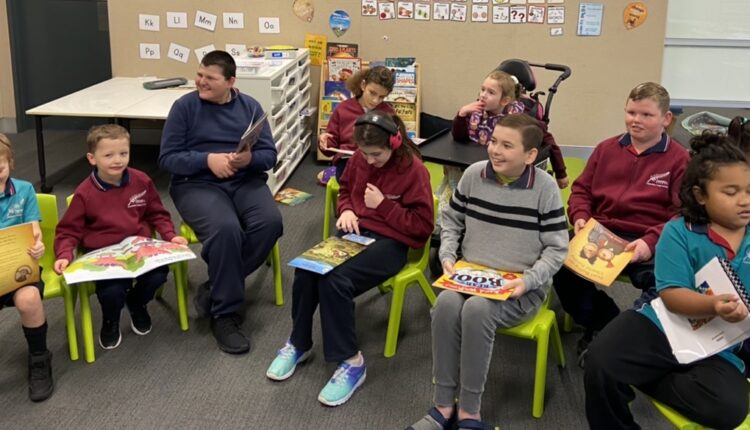 Students at Fernhill School in Glenmore Park now have an opportunity to enjoy reading at home, thanks to the Books for Home Program offered by Dymock's Children's Charities which has seen the local school receive an amazing $5,000 worth of books.
The program has meant that every student at the school has received 3 books each, with a total of 309 books provided to them.
"Dymock's Children's Charities partnered with Dymocks George Street, who offered $2,500 from recent fundraising for our school. The George Street Dymocks store raises funds through rounding up at the till, selling tote bags and Books for Kids Week in August. Dymocks Children's Charities matched this amount, allowing for $5,000 worth of books to be provided to our students" said Naomi Suffield of Fernhill School.
Being a new school, Fernhill School was also without a library until recently. That was until a post on Facebook, which saw the local community come together with an outpouring of donated books to help fill the shelves.
"We are incredibly grateful for our community's generosity. One person who happened to see this post connected us with Dymocks Children's Charities who then offered the program to our school" explained Naomi.
The books that were received from the Books for Home Program were grouped according to target age. From here, they were selected based on matching the interests of the students. This included books such as One Very Tired Wombat by Renee Treml, The Day the Crayons Came Home by Drew Daywalt and The Story of Rosy Dock by Jeannie Baker.
"At Fernhill School, we have a strong focus on developing literacy skills as we know that developing these skills will have lifelong benefits. We know our students love spending time exploring books within the classroom. The Books for Home Program will allow our students to have new books at home to continue to develop their love of reading" Naomi ended.