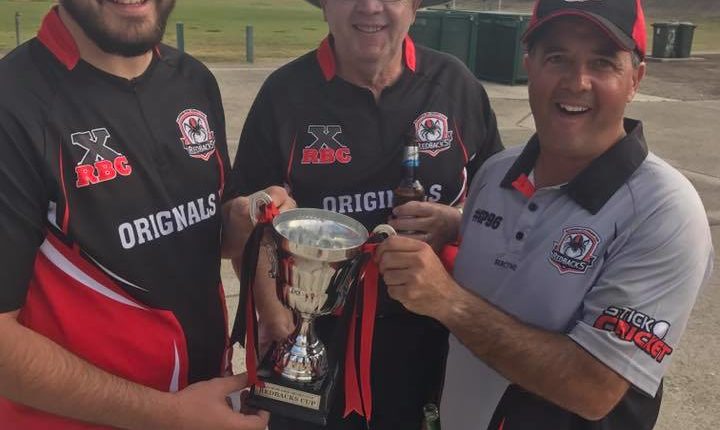 The Glenmore Park Cricket Club are ready to start the 2019/2020 season with bite, thanks to a successful year both on and off the pitch for the local club.
The Redbacks begin the season with around 250 players already registered, which is an increase of 20% new registrations compared to the previous year. This makes up a total of 13 junior teams and 7 senior teams, with a new Club President at the helm.
Last season was highlighted by four premierships for the club, with two junior teams (Under 12's and Under 13's Division 1) and two senior teams (3rd and 4th Grade) taking home the trophies. Off the field, they were also able to work with the NSW Government, Cricket NSW and the Penrith City Council to upgrade both Blue Hills Oval and have four new nets installed at Ched Towns Reserve. This has effectively doubled their training capacity each night.
"I'm looking forward to continuing to promote the growth of cricket in the local community. This includes keeping our club at the forefront of innovation. In recent seasons, we have led the way with our social media engagement, ensuring all our teams get coverage through our social media platforms, especially Facebook and a YouTube channel where match highlights can be found. Adding to this, there will be the launch of a fortnightly podcast 'Redbacks Radio' to showcase some of the great stories around the club" said Adrian D'Agostino, Club President of Glenmore Park Cricket Club.
"We were also the first club in the district to introduce Big Bash-style coloured uniforms to the local competition. It was exciting this year that, through the hard work of our committee, we were able to provide all players young and old with our new playing shirt, training shirt and supporters shirt for no addition cost to our members" he added.
To find out more about Glenmore Park Cricket Club, visit their website at www.gpcricket.com, on Facebook at www.facebook.com/gpcricket, on Twitter and Instagram at @gpcricket and on the Glenmore Park Cricket Club YouTube Channel.