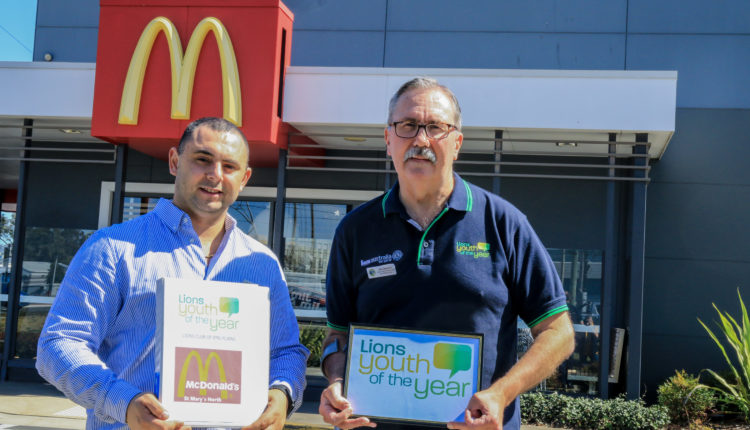 McDonalds Helps Lions Youth
Domenic Meduri, Licensee of McDonalds St Marys North, understands the significance of family, community and assisting local youth.
Domenic has been with McDonalds for 16 years, beginning as a crew person at Richmond before progressing through the management ranks to his current position as Licensee. Domenic continues the 'family business' tradition, as his parents have been licensees of various stores across the North West Sydney area.
The Emu Plains Club have announced a partnership for this year's Youth of the Year Program, with Domenic and McDonald's St Marys North agreeing to provide scholarships of $250 to the Overall Club winner and $500 to the Overall Area winner of this year's Program.
If you are 15 to 19 years of age and attend one of the following schools, you can apply to be a contestant in this year's Emu Plains Lions Youth of the Year:
• McCarthy Catholic College
• Nepean Creative and Performing Arts High School
• St Pauls Grammar
• Penrith Anglican College
Other schools are supported by Lions Clubs in the area, so for more information please contact the Emu Plains Club's Youth of the Year Chairman, Jim Devine, on jimdevine@bigpond.com or 0427 110061 for further information.