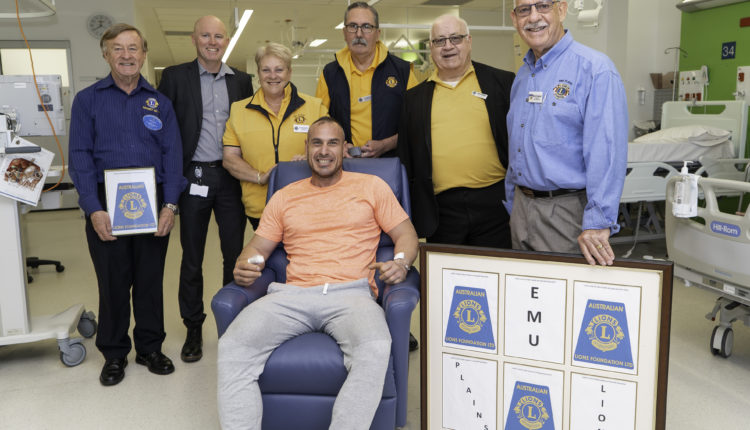 Chocolate Wheel Rolls Out Result for Hospital
The Lions Club of Emu Plains, in conjunction with the Australian Lions Foundation, have provided three new recliner chairs for the discharge lounge of the Emergency Department at Nepean Hospital. The chairs cost $5,472 for the three, with the Club raising half and the Australian Lions Foundation matching them dollar for dollar.
The chairs will not only provide comfort for those patients undergoing treatment at the Emergency Department, they will also allow the Department to be more efficient in their handling of the discharge of patients.
The chairs were supplied by Dalcross Medical Equipment, an Australian company.
Emu Plains Lions Club President, Alan Cooper said, "It's a donation we were able to make because of the support provided by the local community at the Chocolate Wheel held at Westfield Penrith each Saturday. We have also previously supported the Cancer Care Centre at Nepean Hospital with two Oncology Treatment chairs in February 2018, again with assistance from ALF".
Australian Lions Foundation District Chairman Steve Holley added, "The Foundation helps Lions Clubs in Australia to build and deliver great humanitarian results for local communities".