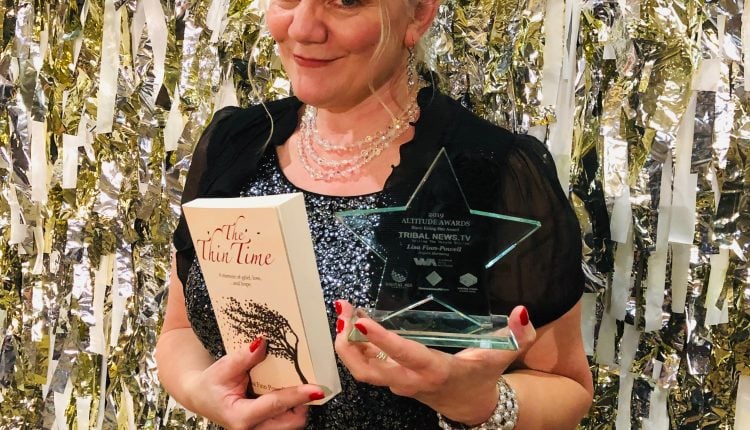 The 2019 Altitude Awards were a night to remember for Leonay's Lisa Finn-Powell, with the local businesswoman and mother winning the Brave Rising Star Award, after being named a finalist in two categories for the Soaring Micro Award and Artisan Inspired Awards.
Lisa's nomination in the Soaring Micro Award was in recognition for her personal development business, Inspire Harmony, and she was nominated in the Artisan Inspired Award as an author for her recent book, The Thin Time. There were a total of only six Rising Star Awards this year, selected from over 100 finalists across 16 categories. Lisa was awarded this based on the strength of her two nominations.
"Both of the categories that I was a finalist in had already been awarded, so I was shocked when my name was called. I was, and still am, ecstatic! I am so honoured to have been selected for this award, from a pool of incredibly talented women.
"There is something so energising about recognition. It made me even more grateful to all the people in my life, personal and business, who have supported my work, offered guidance, read my book and participated in my workshops" explained Lisa to the Emu and Leonay Gazette.
Lisa's next project will be a new book coming out next year titled 'Accidental Expat'. It will be book one of a three part series on living abroad. With several writing, speaking and singing workshops planned, the year ahead is sure to be a busy one. An accomplished musician, Lisa is also a jazz singer with a trio and will be directing a new, local community singing group soon called 'The Altitude Singers'.
"My advice to any like-minded businesswomen is to join a networking group. Being a member of Women With Altitude has been one of the most rewarding experiences of my career. My personal and business development has had exponential growth as a result. I've made endless connections, collaborations and friendships" she ended.