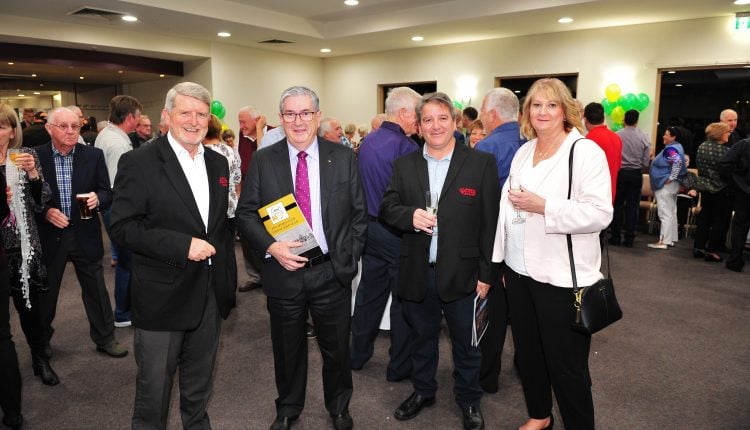 Emu Sports Club and Leonay Golf Club recently hosted a 50th Anniversary Dinner, celebrating 50 years since incorporation of the two clubs in 1969.
Leonay GC legend Ray Dukes, former (and first) Golf Club Professional Len Beck and Golf Club President and Emu Sports Director David Grosse all provided in-depth insights into the past and the future of the club, whilst Penrith City
Mayor Ross Fowler gave an introductory speech to begin proceedings on the night.
Former Club Champions David Burston and Jason Richardson were also welcome faces on the night, along with an amazing number of former players from both NSW Country locations and interstate.
Leonay Ladies GC captain Julie Sutcliffe and Men's Vice President Les Knox cut the ceremonial cake at the end of the night to complete the celebration.