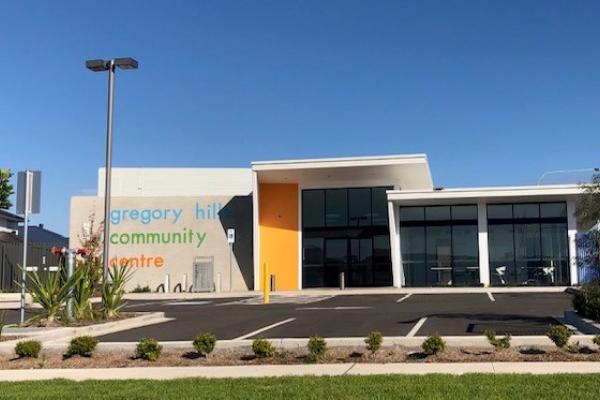 Gregory Hills Community Centre Now Open
The much-anticipated Gregory Hills Community Centre has now opened.
Located on Kavanagh Street, Gregory Hills, the new community centre will be the perfect location to host that next special occasion as well as many diverse types of community activities and programs.
Featuring a large hall area with outdoor breakout space, industrial grade kitchen and ample storage space, it also includes a generous sized meeting room which is fully equipped with office furniture and even has its own storage room and kitchenette.
"The Community Centre at Gregory Hills is something we have been looking forward to delivering for our community.
It's located right in the heart of town and will enable Gregory Hills residents to host functions and events right here in Gregory Hills" said Dart West Developments General Manager David Taylor.
The Gregory Hills Community Centre has been delivered by Dart West Developments as part of the Gregory Hills Voluntary Planning Agreement with Camden Council. The centre will be owned and managed by Camden Council.
For bookings to use the Gregory Hills Community Centre, people are encouraged to contact Camden Council on 4654 7777.