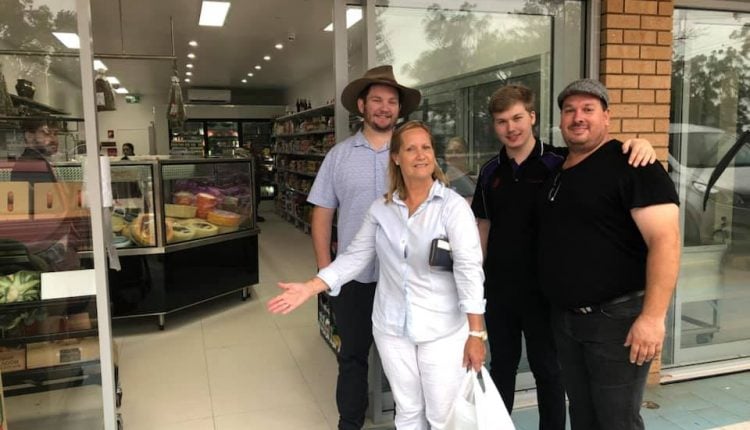 Warragamba Welcomes Nick's Deli and Grocery
Warragamba has welcomed an exciting, new business to the Wollondilly Shire, with Nick's Deli and Grocery opening its doors on the 1st of February.
The local business, on Fourteenth Street, refitted the store that was previously occupied by Shop Sense in Warragamba.
They sell a large range of Australian and Continental smallgoods, cheeses, fresh meats, bread, milk, assorted groceries and a variety of drinks.
"I had a large deli for some 20 years in my previous business. I really enjoyed it and wanted to do it again. I called my new business Nick's Deli and Grocery in respect to my father. He taught me everything I know" said David Logozzo, Nick's Deli and Grocery Owner.
"Warragamba is a great location with a great history. It's very family and community minded. We have some fantastic restaurants, takeaways and an array of amazing small businesses right here. We were just lacking the convenience of the local deli, grocery and green grocer in our town" David told the Mulgoa Valley Gazette.
Nick's Deli and Grocery have a large range of cheeses that have been a hit with customers already. Especially, the Dutch Green Pesto Cheese. It's green in colour and has a magnificent fresh, basil pesto flavour. Other products that have also proven to be popular include the range of Zammit hams, hot and mild Soppressa salami, their fresh 100% pork Italian style sausages (hot and mild) and their range of fresh meats from Oaks Farm and Otway Pork.
"My goal is to bring life back to our great town and convenience for our customers. The town heritage, community spirit and the locals make Warragamba the town that it is. Everyone is here to help and support one another" ended David.
Nick's Deli and Grocery are located at Warradale Plaza, Unit 3/5 Fourteenth Street in Warragamba. Their phone number is 0414 608700. You can find them on Facebook at www.facebook.com/nicksdeliwarragamba. Look out for their advertisement in this month's edition of the Mulgoa Valley Gazette.