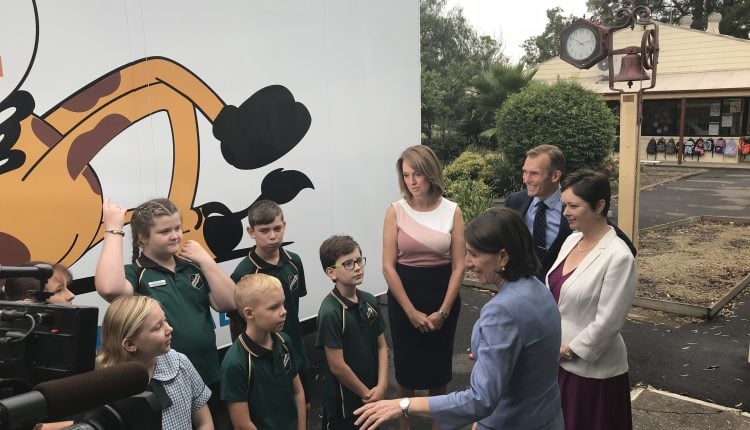 New Covered Outdoor Learning Area for Mulgoa Public School
For many years, the students of Mulgoa Public School have battled 40+ degree days, rain, hail and shine.
Every day, students and teachers at Mulgoa Public School must battle the elements, often must cancel assemblies, presentation days, or special events, because they have no covered, protected area.
"For too long, Mulgoa Public School has been overlooked by the Department of Education because it does not have the high enrolments of other schools" Tanya Davies said.
"But all students, no matter where they live or go to school, should have access to the best possible infrastructure to give them the best start in life".
Last year, Tanya Davies along with Mulgoa Public School P&C President Vicky Penna began a petition, calling on the Minister for Education to fund a Covered Outdoor Leaning Area (COLA) for Mulgoa Public School.
Over 300 people signed the petition calling on the Minister to ensure the COLA was delivered for this school.
Last month, the Premier and Education Minister visited Mulgoa Public School. They announced that the school will benefit from a new COLA which will be completed by the first day of Term 2 this year, thanks to $162,000 in funding from the NSW Liberals and Nationals Government.
"I am pleased to announce that because of the advocacy of the community, Mulgoa Public School will have a brand-new COLA by Term 2".