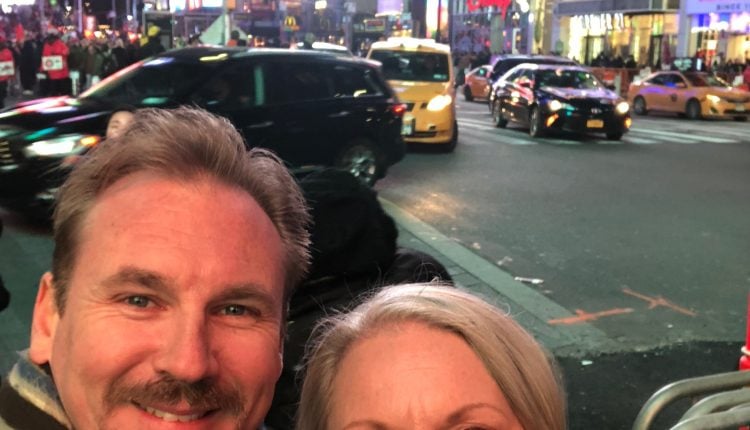 A Love Lost and a Love Found
Thirteen flights, twelve states, two countries and four time zones. Leonay couple Lisa Finn-Powell and Vinnie Powell recently spent six weeks together in the US and UK on a busy book tour for Lisa's new book The Thin Time.
"The book is about my late husband, so to have my current husband with me was a really full circle moment" said Lisa. Vinnie, a graphic designer, created the publicity materials for the tour and did the book layout and cover design. The two of them had many early mornings and late nights, sometimes waking up at 5:00am to busy work-filled days of author talks, book signings and interviews. "It was a brutal touring schedule" said
Lisa, "and I couldn't have done it without him!"
Lisa is American, Vinnie is Australian, and the couple met while living in London after her late husband passed away. "Our relationship has been so international" said Vinnie, "to be able to support Lisa with her book and meet so many wonderful people on the tour was an amazing experience".
The tour has solidified the couple's separate strengths. "I can't do the things that he can do and vice versa" said Lisa. "The two of us really complement one another in ways that made the book tour so successful" added Vinnie. "Oh, and he is so much better at packing suitcases than me" said Lisa.
You can learn more about Lisa's story, inquire into her workshops or talks, and purchase a copy of 'The Thin Time' on her website: www.lisafinnpowell.com.