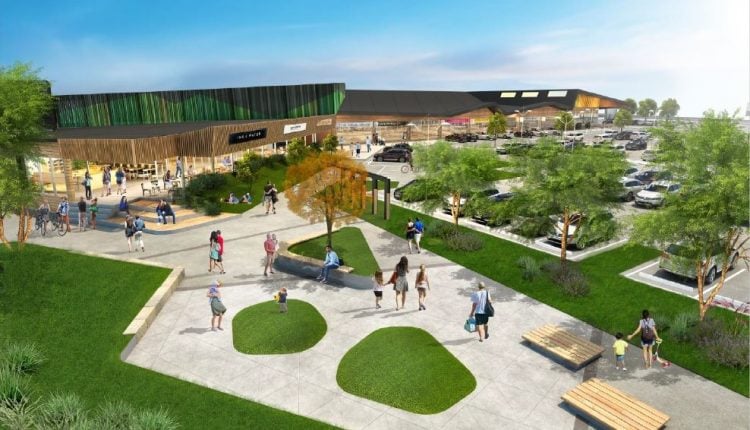 Gregory Hills Town Centre
Gregory Hills has enjoyed many milestones over their 10-year history, yet few are as exciting for their residents as those regarding the Gregory Hills Town Centre. In what may be the most noticeable development for the project since the start of the initial earthworks, construction of the future town centre recently went vertical.
Construction is now well underway on the 7,500m2 retail and hospitality precinct, which will be home to a Woolworth's, BWS, a large medical centre and over 20 specialty stores.
As the planned Easter 2019 completion deadline edges closer, it is easy to understand why so many people are excited for the town centre to be complete. A large supermarket with accompanying restaurants, cafes and shops will bring the Gregory Hills community together like never before.
Essential services that were previously a short drive away will now be within walking distance for many Gregory Hills residents. This will mean a closer-knit community with an even stronger identity in the broader area.
On top of the sheer convenience of having a major supermarket so close to home, Gregory Hills' residents will also have access to a BWS and an array of specialty stores. This range of stores will have a focus on food, bringing even more breakfast, lunch and dinner options to the community.
"Gregory Hills Town Centre is at the core of the master planned Gregory Hills Community," said Brad Page of Dart West Retail.
A central hub such as Gregory Hills Town Centre is often the hub of a local community, providing a meeting place for friends and family.
For many of Gregory Hills' early residents, the town centre will be a welcome addition to the neighbourhood, bringing most of life's necessities closer than ever before.
Adding an assortment of retail and hospitality options to the long list of existing local community amenities such as parks, playgrounds, walkways and schools makes the Gregory Hills' lifestyle even more enviable. Residents will be able to casually stroll down the road to get their groceries, grab a coffee or enjoy a meal at one of the many restaurants at the forthcoming town centre.
A major attraction for Gregory Hills has always been the convenience and proximity to essential services that residents will inherit once the project is finished. The delivery of the town centre in early 2019 will see the Gregory Hills vision further come to fruition.
"Gregory Hills Town Centre is all about providing a convenient lifestyle for Gregory Hills residents," added Page. "We are proud of how it relates to the wider community".
^ Artist impression of Gregory Hills Town Centre | Image: Dart West Retail Pty Ltd. Article Supplied by Dart West Developments