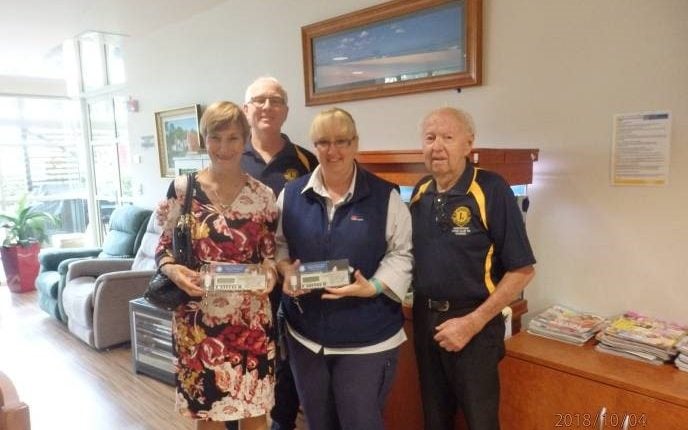 Camden Hospital Donation by Macarthur Lions Club
Last month, Macarthur Lions Club Inc. donated to Camden Hospital's Palliative Care Unit (as a memorial tribute to Mr. Brian Harloff), two Niki T34 Syringe Pump Systems which will be used in the management of patient pain due to their ongoing illness.
Mrs. Robyn Harloff, in the company of current Macarthur Lions Club President Keith McLeod and past club President Ted Gillroy, presented the pain management devises on behalf of Macarthur Lions Club Inc. to the palliative care nursing unit's Manager, Meghan Debono at Camden Hospital.
Megan expressed her sincere gratitude and thanks on behalf of Camden Hospital, staff and patients to Macarthur Lions Club members for their generous gift. These pumps will enable hospitalised patients their continued comfort while undergoing illness treatment.
^ Macarthur Lions Club members presenting the pain management devices to Camden Hospital | Image Supplied