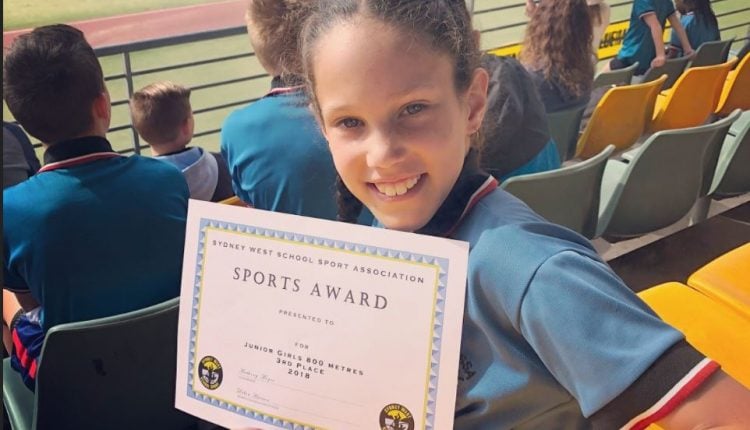 Glenmore Park's Grace Button is an athlete you are sure to hear more about in the future, with the gifted 9-year-old now representing at State level in three sports – OzTag, judo and athletics.
The local student's latest achievement includes a recent third placing in the 800m at the Sydney West School Sport Association Athletics Championships with a time of 2 minutes 50 seconds. This was held in Blacktown last month and booked her a place at the State Championships for the first time, later this year. Personal bests in 100m, 200m and 800m and 6th in Long Jump made for one successful meet.
Grace's speed and agility have enabled her to represent Nepean OzTag at State level last year as well as at National level for the West Sydney Tigers. Adding to this was her amazing feat in judo earlier this year, flying the flag for Zoo Judo and NSW, which saw her tie for 4th in the country.
"Grace trains twice a week for long distance running as well as playing touch football, judo, little athletics and OzTag. She loves her sport" said Craig Button, Grace's father.
She is aiming for a PB and to compete well in athletics at the State level. Grace is proud that she made it to this level, especially because she set herself the goal to achieve this in 2018. She is also hoping that her team mates and friends take out the National title for OzTag in October, making it two years in a row.