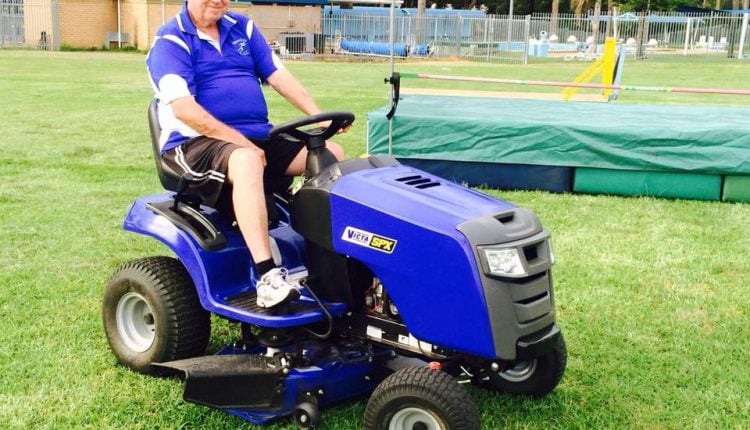 Warradale Little Athletics Club Life Member Barry Garment passed away on Monday 13th August 2018.  
In 1989, Barry was a founding member and the driving force to get our club up and running. Along with his wife Anne, Barry was a long serving committee member, Zone Co-ordinator and Association official.  
Barry's list of service and accomplishments goes back many years. He was a member of the Little Athletics NSW Board from 1978 – 1981. Barry was awarded Life Membership of Little Athletics NSW in 1988. He was also awarded Life Membership of Bankstown Sports Athletics Club after 17 years of service with the club when his children, Carol and John were members.  
In 2004, both Barry and Anne were awarded Life Membership of Warradale Little Athletics Club. In 2009, Barry was inducted into the Australian Little Athletics Roll of Excellence in the Volunteers category for his service to athletics. 
Barry, you were a gentleman and a friend to all and will be sadly missed by the whole athletics community. 
RIP Barry. 
By Annette Tillman. 
Registrar and Life Member, Warradale Little Athletics Club. 
Source: http://warradalela.homestead.com/wlacindex.html.