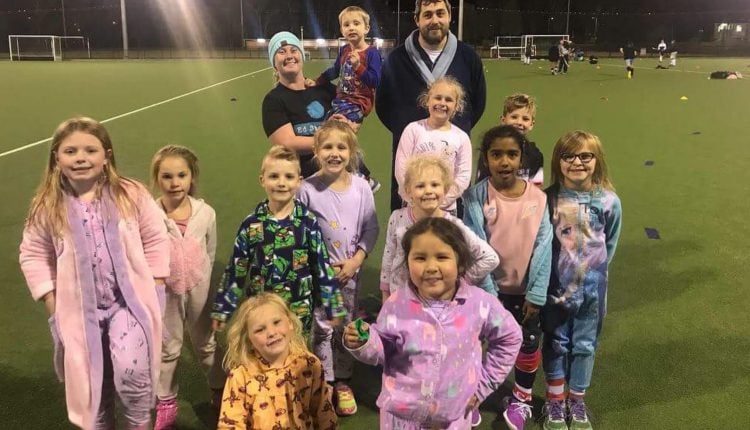 Finals Success for Emu Plains Hockey Club
As the local Nepean Hockey competition draws to a close, Emu Plains Hockey Club are well placed for finals action in all divisions. 
On the junior front, the Under 8 and Under 11 teams are busy polishing all the skills they have learnt this season. These children play in small sided formats that encourage all players to get involved. To further emphasise the skill development, these formats are non-competitive, so the players can just go out and enjoy playing hockey. 
For the older juniors, semi-finals are about to get underway. The Under 13's are in the minor semi-final having finished fourth this season and the Under 16's head into the finals as favourites finishing first in the minor premiership. 
The senior club members are also doing the club proud with all 8 teams likely to be playing finals hockey. "We are really pleased with how all of the teams have progressed this season. We added 2 new senior teams this season and had a large influx of new players to our club. We have been able to integrate them well into our club and it is fantastic that all teams will likely play a role in the finals series" Club president Chris Eagleton said. 
The B Grade Mens competition will see Emu Plains hold 3 of the 4 finals spots and a great chance at securing a premiership and promotion to the A Grade competition next season. 
With the season wrapping up, there is still plenty of hockey to come over the summer months. Emu Plains Hockey Club host a social fun carnival over the October Long Weekend which is a great chance to have a try in a fun environment without needing to commit to a longer season format. Chris Eagleton said "Players can just have a run and see if the game suits them. Anyone over the age of 12 can participate and we would be more than happy to accommodate anyone in the teams we submit".  
For more information, check out their Facebook page or email the club at secretary@emuplainshockey.com.au.