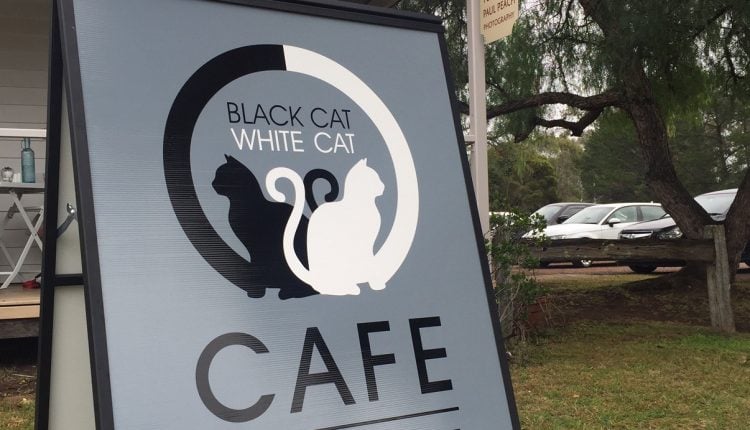 Black Cat White Cat Café Opens in Mulgoa
The community of Mulgoa is abuzz with the exciting news that new business Black Cat White Cat Café has recently opened in the village. 
Black Cat White Cat Café is located at 1319 Mulgoa Road in Mulgoa, with the newly renovated premises previously the site of Peppercorn Café. The menu is modern fusion with the Chef's own personal spins. With lots of new dishes to come, using interesting and unique ingredients, there is bound to be something for everyone. 
The Chef's favourite dish is the smoked fish. Using Snowy River smoked trout and gorgeous sea vegetables from the Snowy River area in Victoria, it's one not to be missed. 
The Black Cat White Cat Café name was inspired by a Serbian film that was directed by Emir Kusturica. It's a tongue in cheek comedy of friendships, love and opposites attracting. 
"We are loving meeting the community and are happy to give something a little different to the area. We hope to work closely with other local business to bring more people to the area" said Owner Brenda Cullen. 
With plans to have food fairs and other foodie type events, Mulgoa looks set to be a popular culinary destination for locals and tourists alike. 
When asked why the local area was chosen as the site for the café, the answer was simple, "Mulgoa chose us. Brenda the Chef lives just up the hill". 
For more information about the café, find them on Facebook. Their contact phone number is 4773 9224.