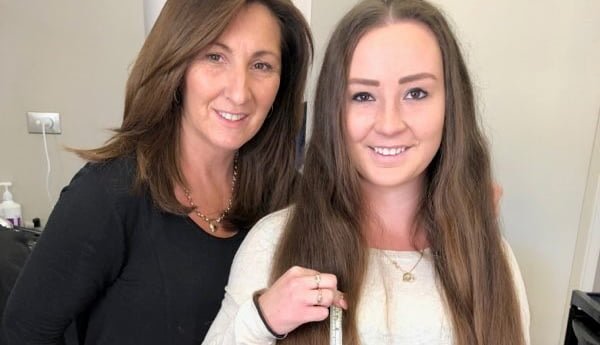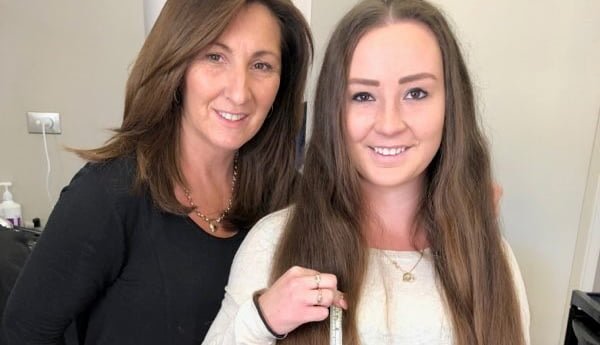 Teagan's Selfless Act for Charity
After growing her hair long for many years, local resident Teagan Jennings made the brave decision last month to get 36 centimetres of her hair cut off to donate to Variety the Children's Charity's Hair with Heart, helping to make wigs for children who are not able to grow hair or lose hair. 
Silverdale hairdresser Tanya Edgar from Tanz and Hair was chosen to assist with Teagan's haircut, raising valuable funds for the worthy charity. 
"Many of us wouldn't realise what it's like not to be able to grow hair or lose hair due to an illness or condition. I couldn't imagine what these poor children would be feeling, so to be able to help even just one child makes me incredibly happy" said Teagan. 
"We felt very honoured to help out Teagan. She is a true inspiration to us all" added Tanya. 
When making the decision to get her hair cut for charity, Teagan wasn't sure about the support she would get and had the initial goal of raising $500. "There was an overwhelming response and the pure generosity of people have meant that I have managed to raise over $1,400" Teagan beamed. 
Now that she's sporting her new, shorter stylish hairstyle, Teagan has this message for anyone wanting to cut their hair and raise money for charity, "It is an emotional experience, especially knowing that what you are doing is for a good cause. I am fortunate enough to be able to easily grow my hair, unlike so many people, so I feel honoured to be able to help a beautiful little child. My message would be to do it. It is such a rewarding experience and you definitely won't regret it". 
If you would like to support Teagan Jennings and donate to Variety the Children's Charity's Hair with Heart, visit https://hairwithheart.everydayhero.com/au/teagan-s-hair-donation.