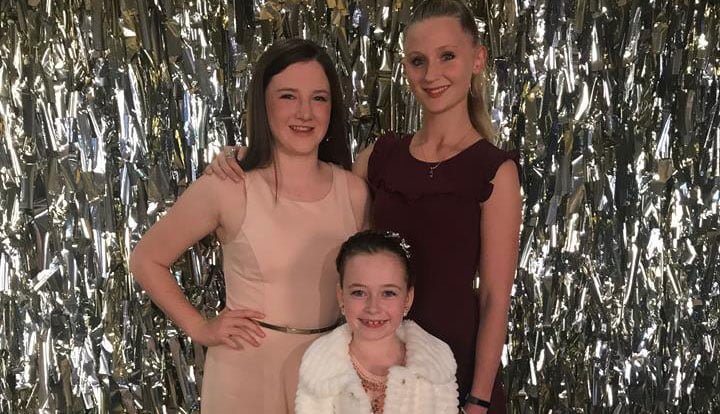 Young Singers Shine at the Altitude Awards Ball
Last month, Women With Altitude held their annual 'Altitude Awards' at the Liverpool Catholic Club. There were 250 attendees all dressed in their finest. It was a very glittery affair and three young singers graced the stage for the evening's entertainment. 9-year-old Regentville resident, Molly Shaw along with Glenmore Park residents (and cousins), Evelyn Shanley, 13 and Annika Svensson, 15. All of the girls are trained vocalists and were selected to perform at the event based on their skill level. 
WWA Founder and CEO, Andrea Turner-Boys, makes a point of involving young girls each year to give them an opportunity to showcase their abilities. This is true to the ethos of her organisation that provides support, encouragement and advice to business women. "We love to take the opportunity to support local and up and coming talent" said Turner-Boys, "and give young performers a place to show off their skills with an enthusiastic and supportive audience". 
Molly opened the show with a jazzy rendition of 'When you Wish Upon a Star' by Linda Ronstadt. She surprised the audience with how 'such a young girl could sing with so much soul'. She says, "I like singing because it allows me to express my feelings and it makes me feel happy when I sing". 
Evelyn gave a beautiful performance of 'Praying' by Kesha and had this to say, "I love to sing because it feels like I can let all emotions go and I can show people what I am made of". 
Annika's beautiful voice dazzled everyone when she delivered an emotional interpretation of 'Titanium' by David Guetta and Sia. She loves singing "because it feels so good to get on stage and project what I want to say". She said that her favourite part of the ball was "noticing all the women who have worked so hard, truly an inspiring event to be a part of". 
All three girls gave stunning performances and can be seen singing locally at other events in the Western Sydney and Blue Mountains areas. 
Article by Lisa Finn-Powell