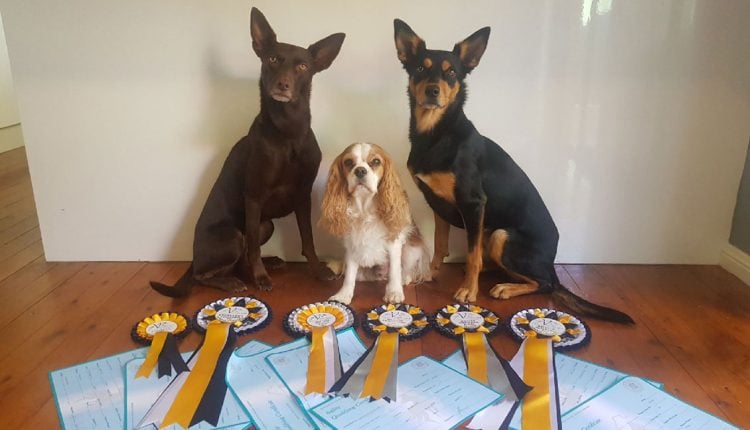 Local Dogs Star at National Championships
Silverdale's Heather Addie recently had a dream run at the 2018 National Agility Championships in Victoria, with her three dogs Pickles, Dart and Charlie all coming away with prized placings in the prestigious dog agility event. 
Pickles, a three-year-old Kelpie, was named Novice Jumping Dog 500 Champion, Dart, a four-year-old Kelpie, was named Excellent Jumping Dog 500 Champion, whilst Charlie, an eight-year-old Cavalier King Charles Spaniel, was named Runner-Up in the Masters Agility 300. 
Addie, who owns local business Polished Paws Dog Washing and Grooming, was over the moon with her dog's amazing achievement at the Championships, "I didn't have any expectations at the Nationals. I just wanted to have fun and enjoy the event with my dogs. It really was a bonus to come away with two wins and a runner-up. I could not be any prouder of them" she said. 
Dog agility is a canine sport that involves the handler to direct the dog through an obstacle course and perform various skills, where they are judged on time and accuracy.  
In preparation for the Nationals, Heather took her dogs to training twice a week. This allowed them to practice their skills on different courses leading up to the big event.  
With the National Agility Championships held every two years, Heather plans to continue entering her dogs in local and regional events throughout the year. 
"We just competed at an event in Port Macquarie, which went really well. We had a clear round, which means that you complete the course with no mistakes. From here, we will take it as it comes" Addie finished.