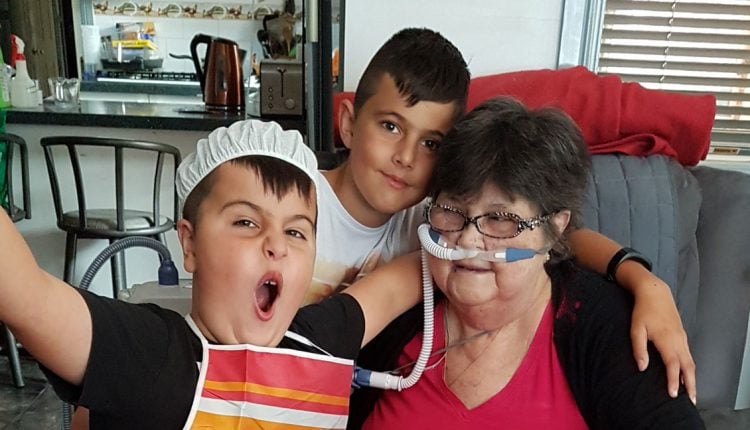 Nepean Puffers and Wheezers
On the second Wednesday of every month, a group of people gather in the Kingswood Neighbourhood Centre with one thing in common: breathing. The Nepean Puffers and Wheezers was founded in 1999 to provide education and support for people with a varying range of lung conditions. 
Local resident, John Ruttle has been the President for a decade now. "One of our biggest problems is the breathing" he said, "so we try to get as much info as we can on it". 
Ruttle's journey started with a persistent cough about 17 years ago, that was diagnosed as Bronchitis. Three years later, he was diagnosed with Emphysema and then two years after that Chronic Obstructive Pulmonary Disease (COPD). 
The COPD Foundation describes the disease as 'an umbrella term used to describe progressive lung diseases including emphysema, chronic bronchitis, and refractory (non-reversible) asthma'. It is characterised by increasing breathlessness and is currently incurable. The treatment focuses on management to help people live better lives. 
According to a statistic by the Lung Foundation Australia, 'almost 1 in 7 people 40 years and older have airflow limitation and more people are dying from COPD each year'. 
As well as sufferers of COPD, there are people with other lung diseases and breathing problems who attend the Puffers and Wheezers group. The first two hours of the meeting usually has a guest speaker and then after that there is a 'Lungs in Action' exercise class that is free and run by a qualified physio. 
"We try to encourage people to come along and join in, even if they only do a few little steps" said Ruttle. 
One of the most important aspects of the group is the social side. It's important to meet and bond with people in similar circumstances. There are organised bus trips to help people get out and about a bit more as well. 
The next meeting of the Nepean Puffers and Wheezers is on 13 June at Kingswood Neighbourhood Centre, 19 Bringelly Road. The first month is free and it is $3 per month after that, with a $2 raffle each month as well. 
For more information, visit www.lungfoundation.com.au. For further information on the group, please call Lung Foundation Australia at 1800 654 301. 
Article by Lisa Finn-Powell.